Peggy "Enjoy the moment and let loose"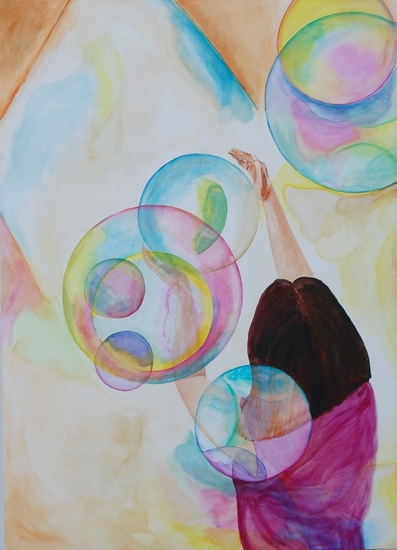 140 x 100 x 5 cm, © 2014, not for sale
Two-dimensional | Painting | Acrylic | on canvas
Je ziet dat Peggy proberen een transparante bol los te laten. Op de achtergrond zie je een rechthoek wat de schilderstafel van het atelier moet weergeven. Peggy en ik hebben hier samen aan gewerkt dat was fijn om te doen.