Corin "lady with the horses"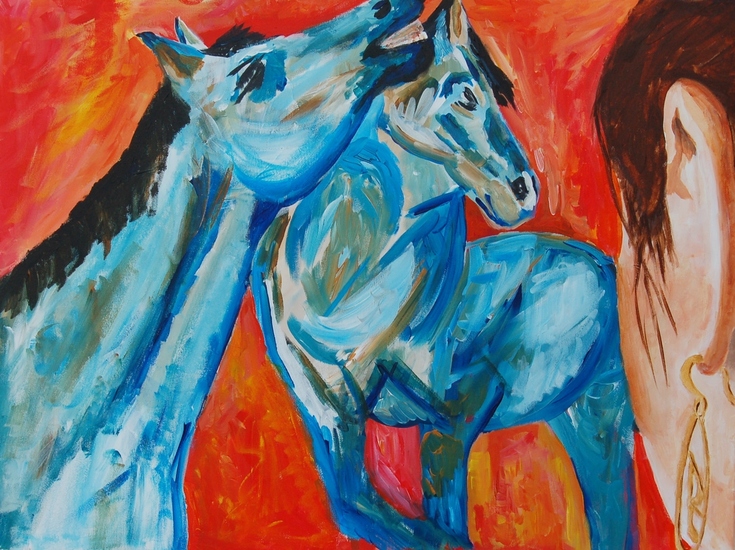 60 x 50 cm, © 2014, not for sale
Two-dimensional | Painting | Acrylic | on canvas
Je ziet paarden expressief geschilderd in complimentaire kleuren, met het profiel van Corina ervoor. Ik heb voor complimentaire kleuren gekozen omdat ze een kracht uitstralen die bij Corina past. daar tegenover staat dat complimentair ook de betekenins heeft van "aanvullend". Dit is ook van toepassing op Corina. en de paarden zijn de beste vriendjes van Corina.