Mirella: "Warm hospitality to friends"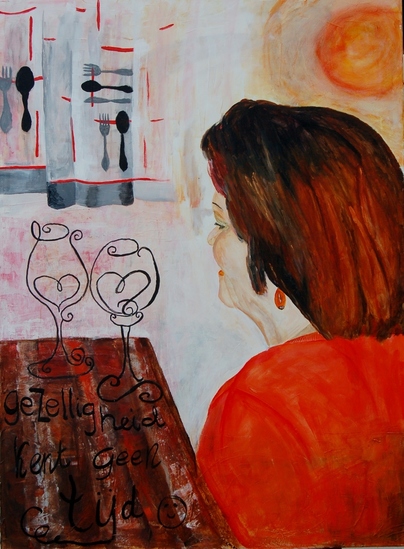 95 x 70 cm, © 2014, not for sale
Two-dimensional | Painting | Acrylic | on canvas
Je ziet doodle glazen op de tafel, achtergrond gordijnen met bestek, rechts boven de zon. Deze symbolen geven weer dat voor Mirella eten, drinken gastvrijheid een way of life is. de zon voor dat zij een heel zonnig persoon is.