Chen: "a modest girl in the prime of her life"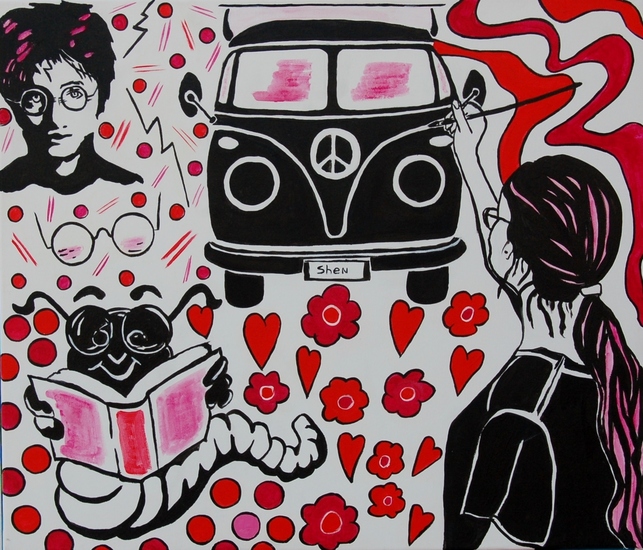 60 x 70 cm, © 2014, not for sale
Two-dimensional | Painting | Acrylic | on canvas
Je ziet Shen in haar schilderij dat ze haar flowerpower bus aan het schilderen is. Links van haar Harry Potter en de boekenwurm. Shen wil meer zien van de wereld en haar wens is om te gaan studeren in London. de doodles symboliseren haar balans. heel veel succes Chen.